registration now open!
Women's Weekend, November 4-6, 2023
An empowering and nurturing long weekend in the mountains! Experience mindful group activities surrounded by the beauty of pristine forests and fields, customized with optional individual services like massage, energy work and more.
Here's the schedule for Friday, November 3, through Monday, November 6:

Friday, November 3
2 p.m.: Check into your room and make yourself at home. Wander around the property or relax in the sauna.
5 p.m.: Introduction to Wild Trails Farm. We'll give you the inside scoop on our eco-friendly lodge and property, plus other insider info so you can make the most of your stay.

6 p.m.: Dinner. Head to our well-appointed kitchen to partake in a simple supper prepared by Heritage Deli & Bakery, (gluten-free and vegan options available all weekend) or choose to explore the nearby area for dinner options such as The Copper Fox, Fullerton Inn, Pizza Stone and more.

7:15 p.m. Gentle restorative yoga and guided meditation with Jo Bregnard. GIft yourself with self-nurturing as Jo guides you through a sequence of comforting shapes in our new studio space. You'll be fully supported by a variety of props–blankets, bolsters and more–then led to a soothing guided meditation, created to unravel any lingering stress and set you up for a tranquil evening. It's said that a 30-minute yoga nidra–or "yogic sleep"--practice is equivalent to 3-4 hours of sleep!

Saturday, November 4
Serve yourself a continental breakfast, with Vermont Coffee Company coffee and a variety of teas. Enjoy items like seasonal fresh fruit, yogurt, eggs and assorted breakfast items to prepare, oatmeal cups, cereal and granola bars, meat and cheese sticks, bread for toasting and much more. Feel free to use the roomy shared kitchen, plus the personal refrigerator in your room.

9 a.m.: Welcome session. Join us to get to know our staff and your fellow participants, learn more about Wild Trails' retreat philosophy and share what you're looking to get out of the weekend.

The schedule for the following events may be adjusted based on the weather.

10:30 a.m. Guided trail walk with Sky Otter. Embrace the beauty of fall in Vermont as spiritual ecology guide Sky leads you through our picturesque network of paths. Spanning over 20 kilometers, these routes traverse a captivating landscape of rolling hills, lush forests and a wealth of natural features. There are trails for all fitness levels, so everyone can get some exercise and discover the interesting history hidden within Wild Trails' 472 acres.

Noon: Lunch. Dig in to a healthy meal crafted by our friends at Heritage Deli & Bakery (gluten-free and vegan options available), and get ready for your afternoon of retreat services.

2 p.m.: Crystal singing bowl sound bath with Priscilla Gale. Embark on a transformative journey during this special 60-minute session. A retired opera singer and longtime voice teacher, Priscilla will introduce you to these special bowls. Then their soothing vibrations will set the stage for you to experience deep relaxation, emotional release, and enhanced self-awareness. Afterwards, you'll have the opportunity to ask questions and share about your experience if you wish.

3 p.m.: Free time. The rest of the afternoon is yours. If you haven't booked any additional individual retreat services, relax in the sauna, explore the natural surroundings, or curl up in one of the many window seats to journal.

6 p.m.: Group dinner. We'll serve a nourishing meal by nearby Heritage Deli & Bakery--including one of their famous desserts!--to enjoy together as a community.

After dinner kick back around the firepit on the lodge's front patio–it's the perfect setting to socialize.

Sunday, November 5
Begin the day with a continental breakfast, Vermont Coffee Company coffee and a wide range of teas.

10 a.m.: Yin/yang practice with Jo Bregnard and Eliza Meeker. Learn about the many benefits of yin yoga through a specially curated still practice for navigating challenges with steadiness, guided by selfcare mentor and yoga teacher Jo. Then Chinese Energetic Medicine Practitioner Eliza will lead you through a more yang-like liberating standing qigong flow designed to help you release mental, physical and emotional stress and boost your inner strength. A massage therapist and Reiki master, Eliza will share ways for you to ground yourself and bring in new energy, leaving you feeling relaxed, clear and self-aware as a result. This sequence welcomes participants of all skill levels, promoting a supportive environment for everyone.

Noon: Lunch. Enjoy a fresh Heritage meal … and don't forget to sample a sweet treat, too.

2 p.m.: Human Design with Lori Lisai. Human Design is a system for better knowing yourself, calling on the wisdom of systems like the Chakras, the Chinese I-Ching, the Kabbalah, and Western Astrology and combining them with the science of genetics. Lori will teach you what your personal design has to say about trusting your intuition. She'll provide you with a printed version of your chart, so you can know how you use your energy, how you're meant to make decisions and take action in the world, and more. Lori will also provide resources for you to continue your self-exploration on your own.

3 p.m.: Closing session. Gather together formally as a group to share the connections you made over the weekend, capturing the tools and resources you'll bring home to support yourself going forward.

4 p.m.: Free time. There's still time to enjoy a final individual retreat session, hike a trail you haven't yet discovered, or dive into another chapter of that book you packed.

6 p.m.: Dinner. Help yourself to another Heritage-prepared simple supper, or head off-site to try a new dinner spot.

Get in one last sauna session and fireside chat before bed. S'mores, anyone?

Monday, November 6
One final breakfast before you say goodbye–check out at 11 a.m., feeling inspired by the natural beauty of Wild Trails Farm and knowing how to feel both confident and compassionate as you move through the world.

-----------
Pricing for this Women's Weekend includes three nights of lodging as well as all group sessions and meals noted above. All other activities are on your own, including any additional individual retreat services (optional). Rates for this all-inclusive long weekend range from $535 for space in a two-person shared room with a shared bath (portable beds and privacy screens available), to $1755 for a double-occupancy room with a private bath (ideal for a couple). There are lots of options in between so contact us now for current availability, pricing and to book your space. Rates are subject to 9% Vermont lodging tax.

(Want to extend your visit? Ask about availability before and/or after the Women's Weekend–you'll enjoy a 10% discount on your room for those nights!)

If you're wondering what a group retreat with Wild Trails Farm is really like, check out this personal account by one of our recent group retreat guests.
Interested in future budget-friendly retreats hosted by Wild Trails Farm? Click here to join our general email list so you can receive our monthly newsletter ... and be among the first to hear as upcoming events are scheduled.
Join a Group Retreat
Browse the upcoming group retreats we're hosting below--follow the links for more information and to sign up.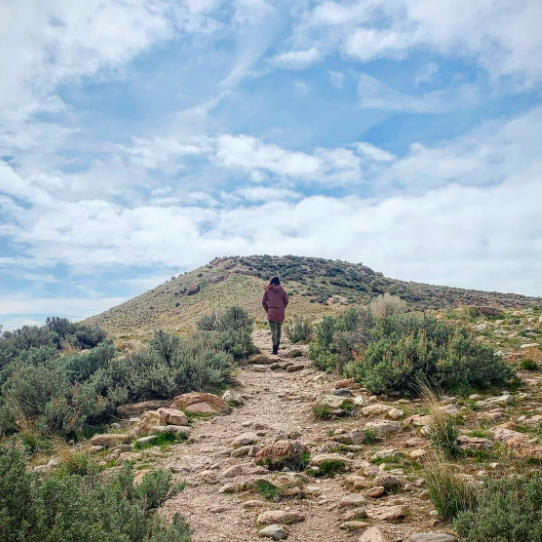 Ancestral wellness retreat: Sept. 21-24, 2023
with wellness professionals Kathleen Goller and J. Gulinello of Perpetual Health

SOLD OUT! Ancestral Nutrition seminars, grounding in nature and exploring how to connect back to the earth and our bodies through various excursions, aligned movement, and incredible ancestral-based meals.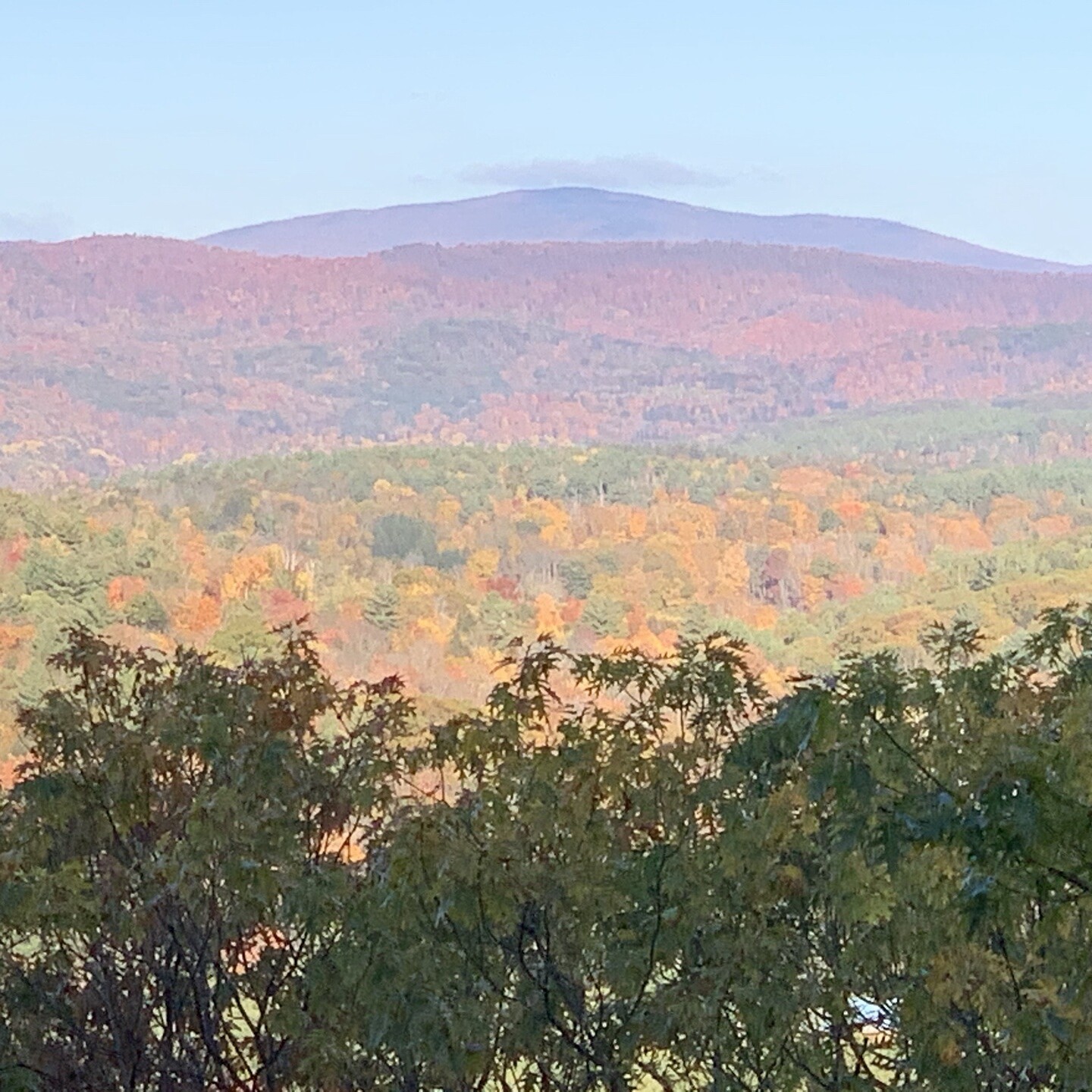 "Fill our souls up" Vermont retreat: Sept. 29-Oct. 1, 2023
with yoga teacher Checka Antifonario
SOLD OUT! Gather to embrace the beautiful transition to autumn--get ready to reflect, shake things up, shake things out and welcome this natural time of release in a way that inspires your soul.