Find your personal space strolling on our sprawling lawns (maintained with electrical equipment), resting on the banks of our ponds, playing in our gardens and orchards or sitting on the many chairs and benches strategically located around the fields and forests. In season, help yourself to fruits from the orchard, berries from the berry area or vegetables from the garden.
The network of trails covers over 20 kilometers and is ideal for hiking and biking and are groomed in winter for cross-country skiing. The land is mostly hilly and forested, and it includes many natural and historic features.

The network also connects directly to numerous trails, backroads and features off the property, including:

Mt Ephraim, with 360° views

Brockway Mills Gorge

Stellafane Observatory and Telescope Club

A historic cemetery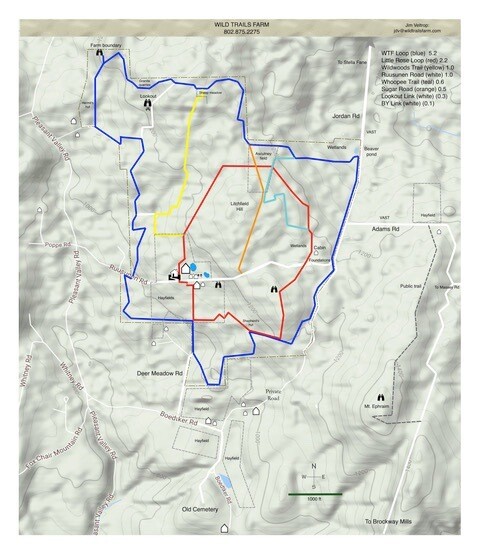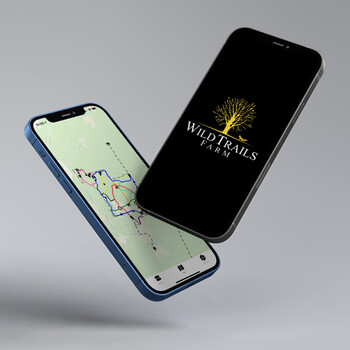 Wild Trails Farm Trails App

Historic Towns
Bellows Falls, VT
Enjoy a cocktail and some small plates at Wunderbar and catch a film at the historic Bellows Falls Opera House.
Chester, VT
Visit the many shops on the historic town green. Grab breakfast at the Country Girl Diner or lunch at MacLaomainn's, an authentic Scottish pub.
Grafton, VT
Stroll through one the best-preserved historic villages in Vermont and dine at the Grafton Inn.
Springfield, VT
Shop at The Vault and dine next door at The Copper Fox.
Walpole, NH
Visit Burdick's flagship chocolate shop and dine in the adjacent French restaurant of the same name.


Windsor, VT
Visit Simon Peace, Harpoon Brewery, Silo Distillery, Great River Outfitters and much more, all in one location just north of town.


Woodstock, VT
Shop and explore one of the most upscale and picturesque larger towns in Vermont. Enjoy dinner at the Prince and the Pauper.